​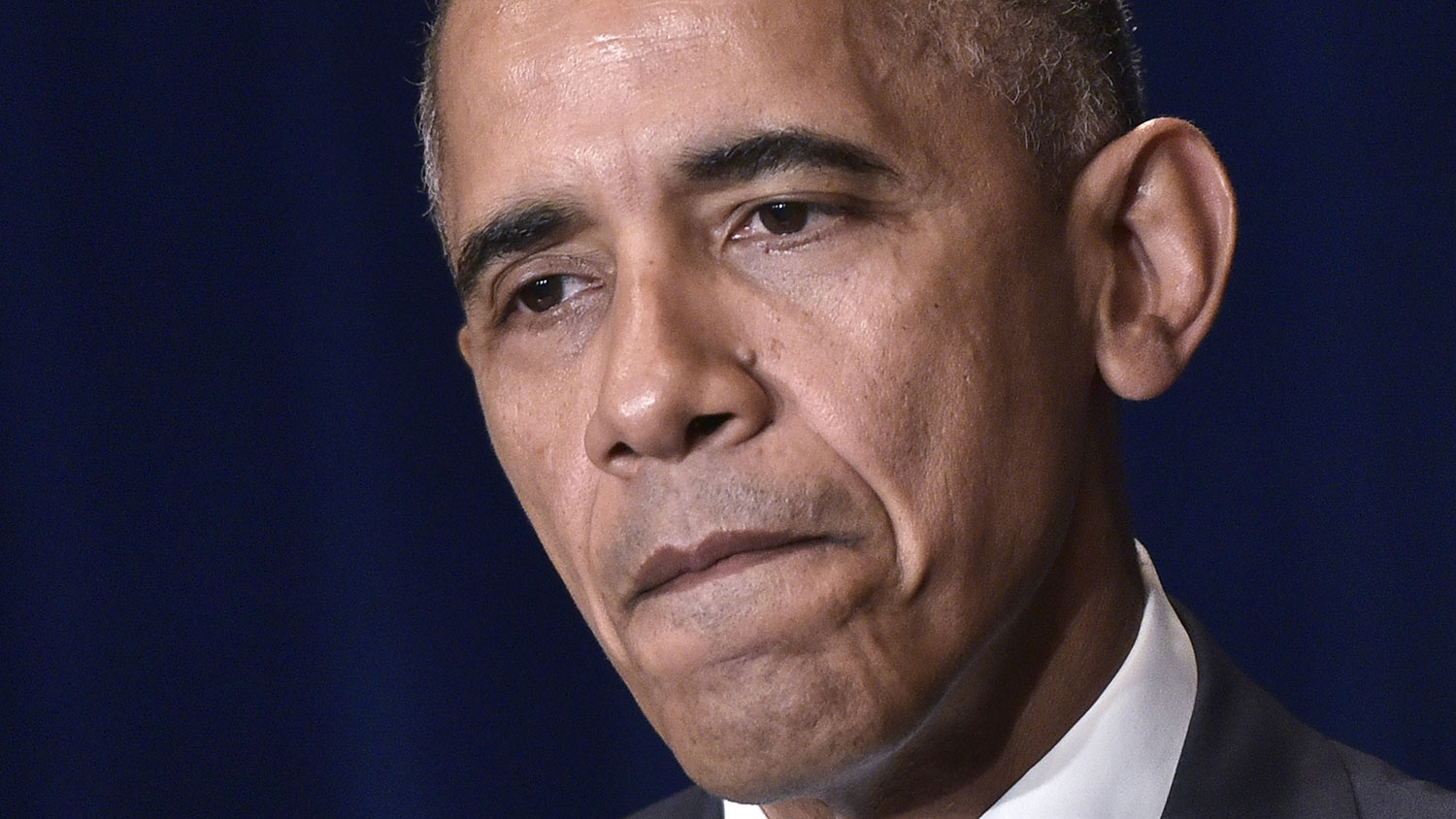 A group of House Democrats called on President Barack Obama to pardon about 750,000 young undocumented immigrants who are temporarily shielded from deportation under a 2012 executive order, a move that reflects growing concern about a shift in immigration policy expected after President-elect Donald Trump takes power in January.
"By no fault of their own, these Americans are prisoners in their own country, living their daily lives, not knowing if they will be deported to another country," Representative Lucille Roybal-Allard, a California Democrat, said at a news conference. She and a group of other lawmakers active on immigration policy sent a letter to Obama with their request Thursday.
But a White House official dismissed the idea late Thursday, saying that the president's clemency power cannot confer legal status upon an undocumented immigrant and that only Congress can do so.
The immigrants, sometimes referred to as "Dreamers," provided information including fingerprints and relatives' home addresses when they applied for protection under the president's 2012 executive order, known as Deferred Action for Childhood Arrivals. They received renewable, two-year work permits and Social Security cards as part of the program. Democrats are concerned that information could be used to facilitate deportations in the next administration.
Trump campaigned on an agenda that included building a wall along the U.S.-Mexico border and deporting the roughly 11 million undocumented immigrants in the U.S. He softened his rhetoric in a "60 Minutes" interview on Sunday, saying he would focus first on illegal immigrants who have committed crimes, who he said are "gang members, drug dealers" and number as many as 3 million.
Many lawmakers in both parties have expressed concern about Trump's proposals and rhetoric on immigration. A number of Republicans in both chambers have said this week they are particularly concerned about how he will address the needs of the younger immigrants covered by Obama's 2012 action.
'Forced Upon Us'
Republican Senators Jeff Flake of Arizona and Lindsey Graham of South Carolina are among those who this week said Congress will likely need to take some action to address their status, particularly as those two-year permits begin to expire.
"There will be people timed out of it, so the issue will be forced upon us before long," Flake said.
Roybal-Allard and three other Democrats sent Obama a letter with their request for pardons, arguing the immigrants who registered for the DACA program "face uncertainty, fear and stress, leading to psychological issues including depression, anxiety and an increased risk of suicide."
Conversations About Pardons
Representative Zoe Lofgren, a California Democrat who signed the letter, said she and other lawmakers have had "private conversations" with the administration about possible pardons, but declined to say what response they've had.
Obama's program allows people aged 31 and under who were seeking or had completed an education and who had been in the country for at least five years to get work permits. He later extended relief to an additional 3.6 million undocumented parents of American-born children, but that is on hold pending a lawsuit. Obama took his action affecting the younger immigrants after Congress stalled for years on legislation called the Development, Relief and Education for Alien Minors Act, or DREAM Act, which would have provided a path to legal status.
Frank Sharry, executive director of the pro-immigrant group America's Voice, said that since the election, his group has been deluged by calls from young people participating in the program.
"Right now, many families have been plunged into crisis," he said. "Many undocumented families are trying to figure out what to do. If their address is known by the government, should they move? Should they go back to their home country rather than try to weather four years of a Trump administration? Others are saying we should stand up and fight."
Obama already has deported more people than any prior president, formally removing almost 2.8 million people since taking office, compared with 2 million under George W. Bush and 870,000 under Bill Clinton.